PROMISING
PRACTICESrecognizing innovative
approaches to serving
older adults
Mather Institute is committed to recognizing organizations that strive to serve older adults in original and exciting ways. Our Promising Practices Awards highlight organizations working with older adults in a variety of settings that are moving away from conventional practices by developing and implementing innovative approaches. Eligible programs for this award include those that introduce new and exciting practices in serving older adults as well as those that provide unique improvements and advances in existing services. Especially during this critical time, when the world has completely changed, those who serve older adults have been using new methods to adapt quickly and solve new challenges.
Promising Practices Award recipients receive:
an award plaque
mention on the Mather Institute website and in our Innovation at Work annual report
a press release to send to local media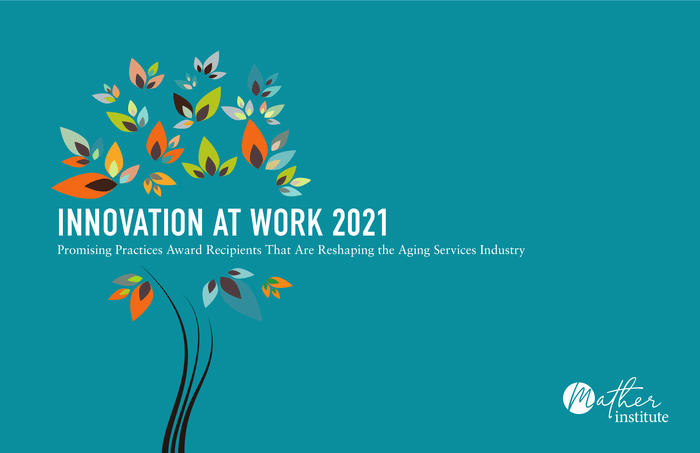 LEARN MORE ABOUT LAST YEAR'S INNOVATIVE PRACTICES BY DOWNLOADING THE 2021 REPORT.