INSPIRING
NEXT
PRACTICES in the aging services industry
An opportunity to recognize important breakthroughs in aging services
Mather Institute created the Innovative Research on Aging Awards to recognize excellent applied research that offers important implications for the aging services industry and inspires next practices.
2020 Gold Award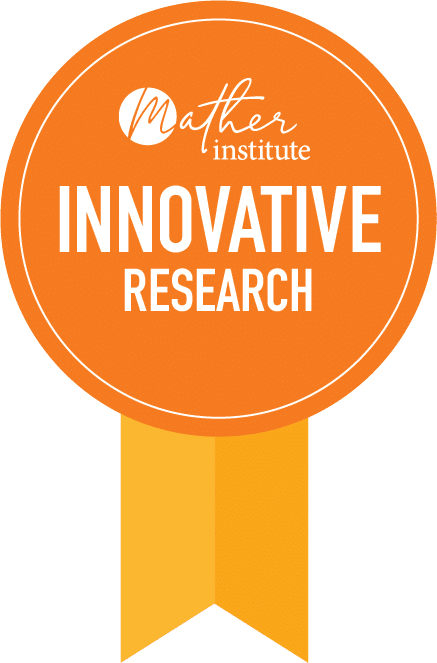 2020 Gold Award
Gaining a Grasp on Gratitude: Measuring Levels of Gratitude over the Life Span
Michigan State University
William Chopik, PhD
This research represents the largest, most comprehensive, and culturally diverse examination of gratitude levels across the lifespan. Three data sets of more than 30,000 people were compiled from surveys on gratitude and subjective well-being, and regression analyses were used to determine the degree to which age may influence gratitude. Researchers also examined whether gratitude is beneficial at all ages (i.e., is it more or less helpful for people, depending on age?).
2020 Silver Award Recipients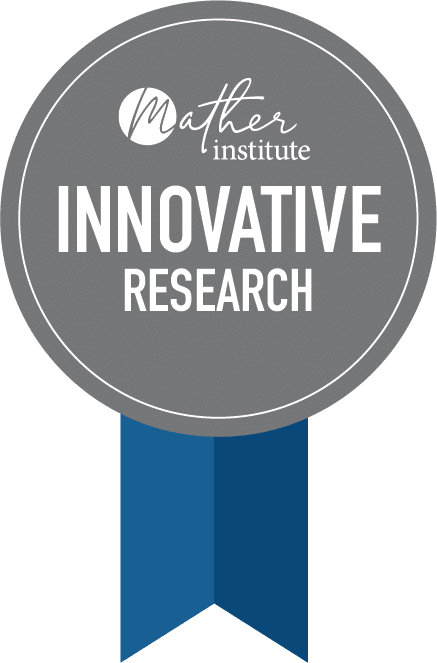 2020 Silver Award Recipients
Driving Transportation Decisions
Comparing Characteristics of Ride Share Services Available to Older Adults
Enhancing Knowledge & Cognitive Abilities
Studying Older Adults' Potential for Learning Real-World Skills
Reducing Residents' Stress
Building Resilience among Senior Living Residents
Deciding against Declining
Motivating Older Adults to Maintain Independence
2020 Bronze Award Recipients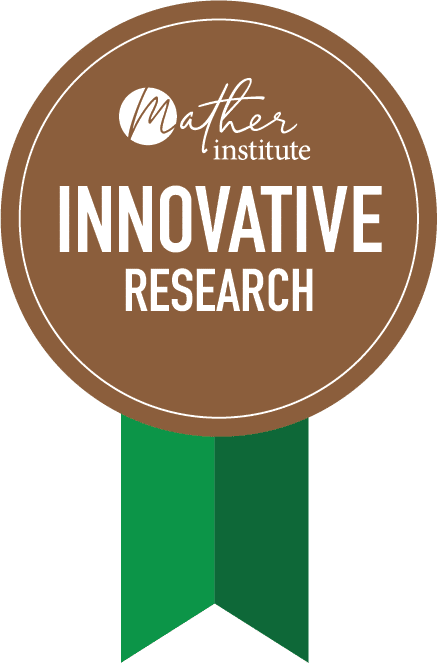 2020 Bronze Award Recipients
Navigating Pathways to Well-Being
Tracing Connections between Social Support & Health
Protecting Older Workers' Well-Being
Discovering Wear & Tear from Age Discrimination in the Workplace
Mapping Neighborhood Attributes
Addressing Older Adults' Health through Socially Cohesive Neighborhoods & Physical Activity
Supporting Weak Social Ties
Unraveling the Relationship between Social Ties & Well-Being in Late Life
Turning Down Nursing Assistant Turnover
Analyzing Engagement among Nursing Assistants
Get recognized and rewarded for your important efforts
Entry Guidelines:
Researchers and authors who have peer-reviewed journal articles published between March 2019 and March 2020 are invited to apply. This includes articles published online ahead of print.  The research must be applicable to a relevant area, including:
supporting the senior living workforce
technological advancements for older adults
programs that support health and well-being of senior living residents
aging in place
Evaluation Criteria:
Applicants will be evaluated based on:
quality of research
actionable research findings and recommendations
relevance to important problems in the senior living industry
innovation
Monetary Awards:
The gold award recipient will receive $2,000; up to four silver awards will each receive $1,000; and up to five bronze awards will each receive $500.
The 2020 call for entries is now closed.
Get an overview of the latest research that is impacting the lives of older adults
Get an overview of the most relevant research published in the past year—the studies selected as winners of the Innovative Research on Aging Awards.
Download 2020 Report