INSPIRING
NEXT
PRACTICES in the aging services industry
An opportunity to recognize important breakthroughs in aging services
Mather Institute created the Innovative Research on Aging Awards to recognize excellent applied research that offers important implications for the aging services industry and inspires next practices.
Get recognized and rewarded for your important efforts
Entry Guidelines:
Researchers and authors who have published manuscripts between March 2022 and March 2023 are invited to apply. The research must be applicable to a relevant area, including
supporting the senior living workforce
technological advancements for older adults
programs that support health and well-being of senior living residents
aging in place
Evaluation Criteria:
Applicants will be evaluated based on:
quality of research
actionable research findings and recommendations
relevance to important problems in the senior living industry
innovation
Monetary Awards:
One $2,000 gold award, up to four $1,000 silver awards, and up to five $500 bronze awards
Submit Your Entry
The 2023 call for entries is now open. The deadline for submissions has been extended to Friday, March 24, 2023. Apply now.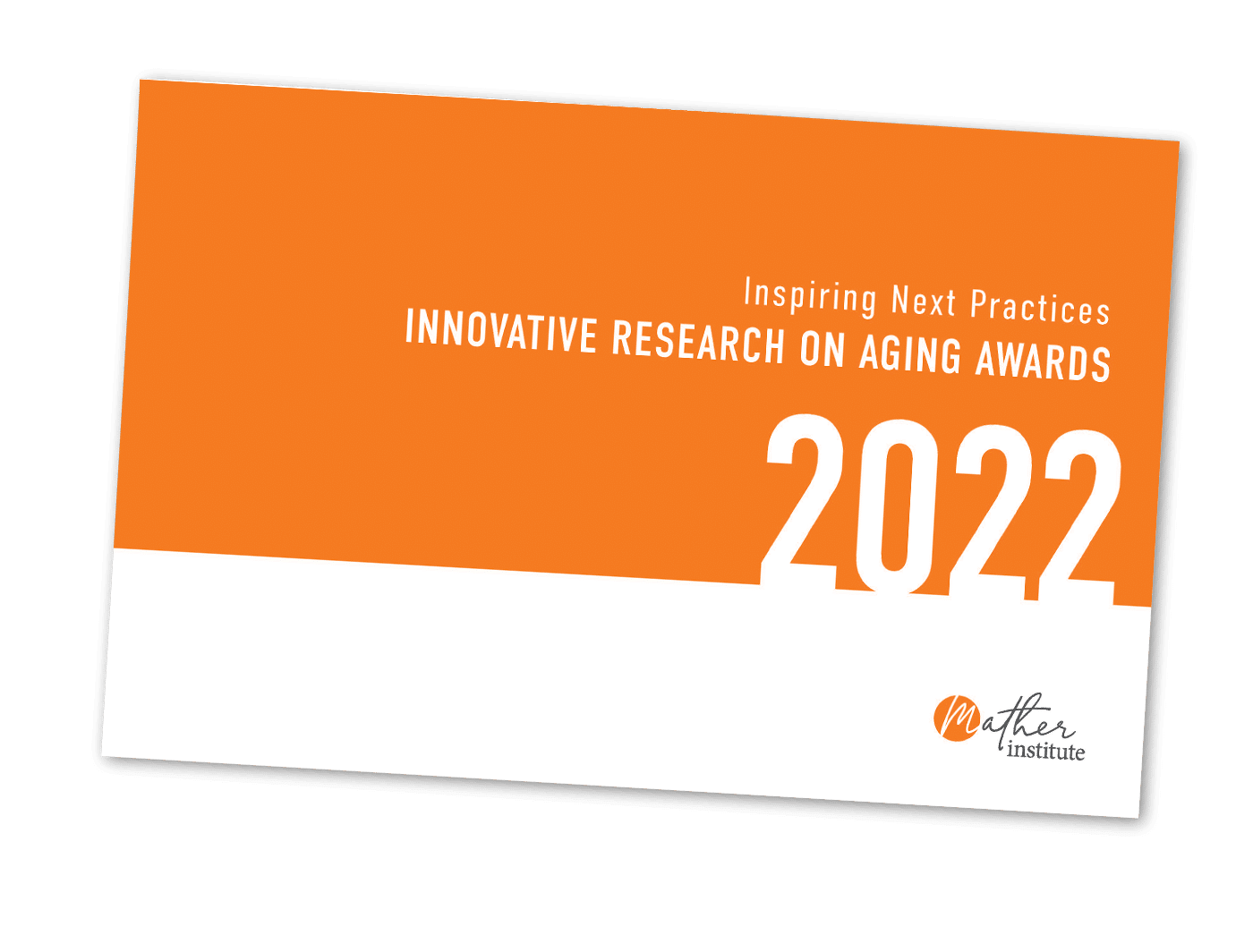 Get an overview of the latest research that is impacting the lives of older adults
Get an overview of the most relevant research published in the past year—the studies selected as winners of the Innovative Research on Aging Awards.