INSPIRING
NEXT
PRACTICES in the aging services industry
An opportunity to recognize important breakthroughs in aging services
Mather Institute created the Innovative Research on Aging Awards to recognize excellent applied research that offers important implications for the aging services industry and inspires next practices.
2019 Gold Award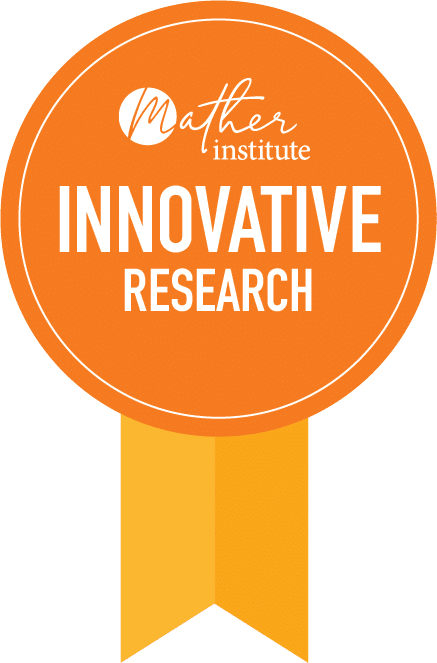 2019 Gold Award
Speaking to Stereotypes: Shifting Bias toward Aging with Framed Messaging
FrameWorks Institute
Daniel Busso, PhD
Andrew Volmert, PhD
Nat Kendall-Taylor, PhD
In the United States, ageism is a pervasive societal problem. Common negative ageist stereotypes shape behavior toward, and expectations about, older adults, and when internalized, impact older adults' own well-being and self-concept. This study suggests that by applying a set of positively framed messages, it's possible to reframe people's attitude toward the aging process and older adults.
2019 Silver Award Recipients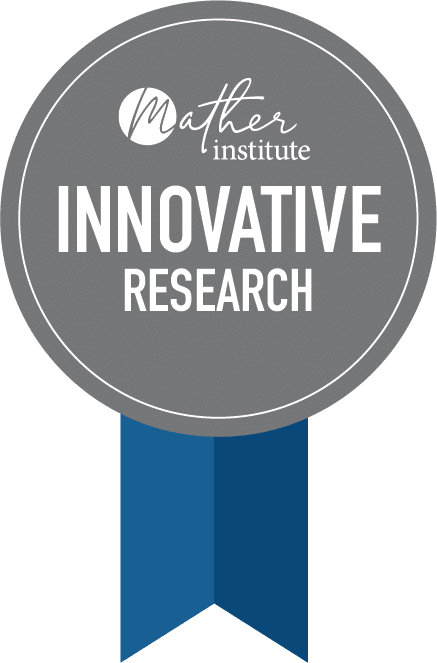 2019 Silver Award Recipients
Quick Thinking
Pumping the Brakes on Cognitive Decline in Independent & Assisted Living Residents
Reprogramming Person-Centered Care
Leveraging Data Analytics to Streamline Cumbersome Q&A
Exercising Intelligence
Negating Genetic Risk of Alzheimer's with Physical Activity
2019 Bronze Award Recipients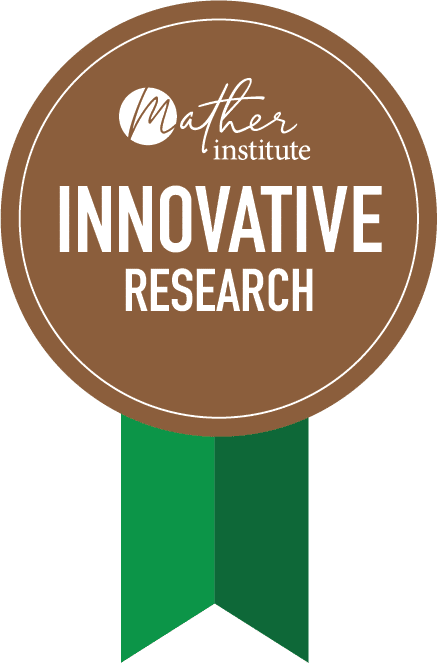 2019 Bronze Award Recipients
Harnessing Technology
Hosting a Virtual Care Farm to Address Loneliness
Moving Motivation
Pinpointing What Prompts Older Adults to Exercise
Redefining Wellness
Improving Wellness Models Used with Older Adults
Spreading Gossip
Demonstrating How Gossip Builds Connections among Older Adults Vulnerable to Isolation
Get recognized and rewarded for your important efforts
Entry Guidelines:
Researchers and authors who have peer-reviewed journal articles published between March 2019 and March 2020 are invited to apply. This includes articles published online ahead of print.  The research must be applicable to a relevant area, including:
supporting the senior living workforce
technological advancements for older adults
programs that support health and well-being of senior living residents
aging in place
Evaluation Criteria:
Applicants will be evaluated based on:
quality of research
actionable research findings and recommendations
relevance to important problems in the senior living industry
innovation
Monetary Awards:
The gold award winner will receive $2,000; up to four silver awards will each receive $1,000; and up to five bronze awards will each receive $500.
Entries will be accepted beginning in February 2020
Get an overview of the latest research that is impacting the lives of older adults
Get an overview of the most relevant research published in the past year—the studies selected as winners of the Innovative Research on Aging Awards.
Download 2019 Report