INSPIRING
NEXT
PRACTICES in the aging services industry
An opportunity to recognize important breakthroughs in aging services
Mather Institute created the Innovative Research on Aging Awards to recognize excellent applied research that offers important implications for the aging services industry and inspires next practices.
Get recognized and rewarded for your important efforts
Entry Guidelines:
Researchers and authors who have published manuscripts between March 2021 and March 2022 are invited to apply. The research must be applicable to a relevant area, including
supporting the senior living workforce
technological advancements for older adults
programs that support health and well-being of senior living residents
aging in place
Evaluation Criteria:
Applicants will be evaluated based on:
quality of research
actionable research findings and recommendations
relevance to important problems in the senior living industry
innovation
Congratulations to this year's winner and honorees:
2021 Gold Award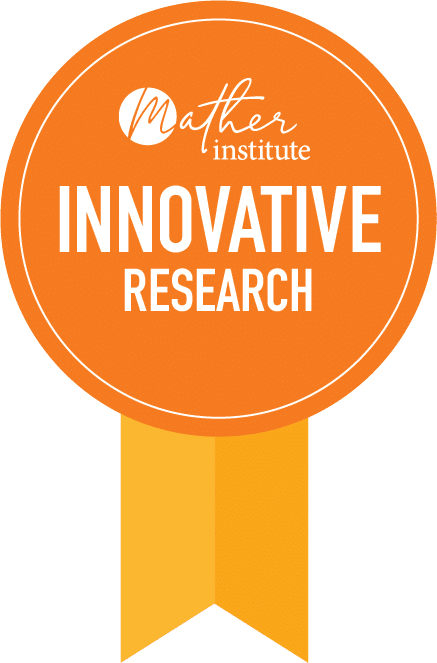 2021 Gold Award
STUDYING A NEW WAY TO TRAIN: Maximizing Person-Centered Care Skills with Microlearning
Virginia Commonwealth University
Jenny Inker, PhD
This research explores the use of microlearning—training available in short segments that can be accessed online at the learner's convenience. Nine Virginia nursing homes took part in a 52-week training program. Weekly microlearning lessons (averaging 6 minutes long) were made available online and accessible from computers, tablets, and smartphones. Lessons consisted of short videos and activities based on the CMS Hand-in-Hand Toolkit on person-centered dementia care.
2021 Silver Award Recipients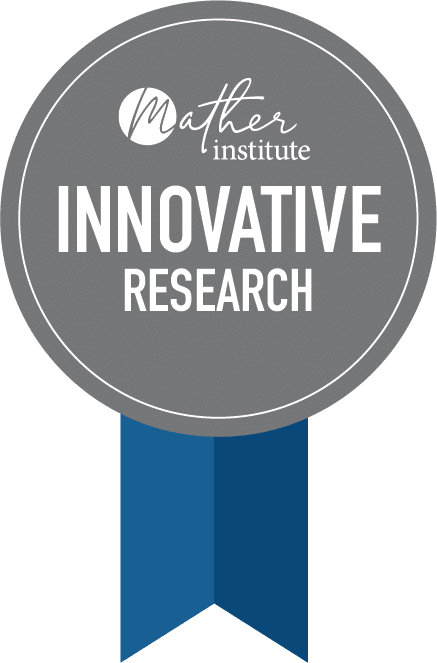 2021 Silver Award Recipients
HEALING HEALTH CARE FOR OLDER PATIENTS
Transitioning from Traditional Care to an Age-Friendly Health System
SCRUTINIZING SOCIAL HIERARCHIES
Examining Social Standing among Assisted Living Residents
TREATING DEPRESSION WITH INNOVATION
Delivering Mental Health Help with Lay Counselors
ACHIEVING ASSESSMENT ACCESSIBILITY
Closing a Racial Gap in Providing Cognitive Assessments
2021 Bronze Award Recipients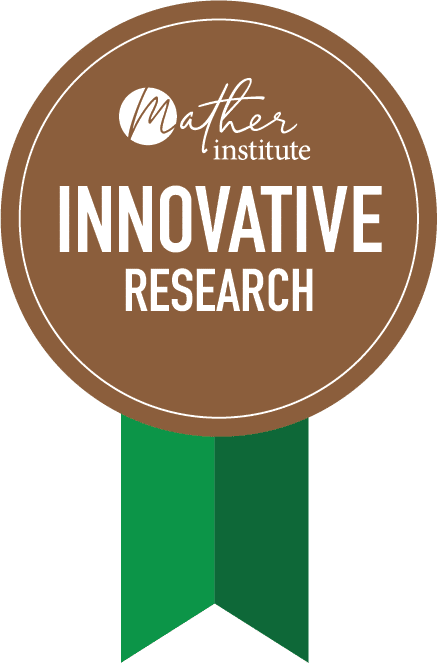 2021 Bronze Award Recipients
ADDRESSING AGEISM IN STAFF
Helping Senior Living Staff Overcome Ageism
SERVING UP CARE IMPROVEMENTS
Letting Staff Lead Positive Changes in Providing Person-Centered Care
PARSING PANDEMIC STRESS
Checking in on Older Adults' Resilience during the COVID-19 Pandemic
ASSESSING PERSON-PLACE FIT
Developing a New Measure of Place for Senior Living Residents & Other Older Adults
EXAMINING ECONOMIC STATUS
Mapping Economic Well-Being & Effects of Financial Knowledge
Get an overview of the latest research that is impacting the lives of older adults
Get an overview of the most relevant research published in the past year—the studies selected as winners of the Innovative Research on Aging Awards.